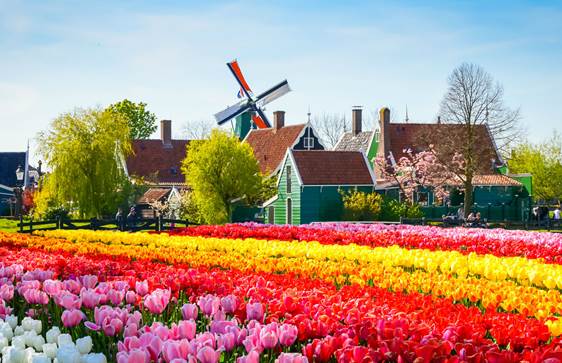 The Netherlands
The Pestana Group has a luxury hotel in the Netherlands. Our hotel is located in Amsterdam, near the Amstel river, in one of the most exclusive areas of the city. Book your stay now at the Pestana Amsterdam Riverside!
​
Amsterdam, the capital of the Netherlands, is an enchanting city that's vibrant and different to any other you have visited, providing you the most memorable and special experiences. Known as the "Venice of the North", here you can find some of the most original and historic museums in the entire world, such as the
Hernitage Amsterdan, Rijksmuseum, Stedelsjik Museum, Diamantslijperijen, Van Gogh Museum, Madame Tussauds Amsterdam, the Anne Frank House. You can also enjoy the unique atmosphere at the
Heineken Experience.

Reserve a part of your stay to embark on a cruise and experience an unforgettable moment on the canals of Amsterdam, one of the principal attractions of the city, while seeing the beauty and variety of flowers in the floating markets, including the
Flower Market, or rent a bicycle and explore the streets of this city. Don't forget that there are also outdoor spaces where you can relax and get to know some of Amsterdam's very special population. Visit the city parks –
Vondelpark, the Amstelpark or the Westerpark – and feel like a real Dutchman. Sample Dutch cuisine and indulge yourself with very typical dishes such as
raw herring, kibbelind, kroket and stroopwafel and work up an appetite to come back to this charming country many more times!
Leggi altro
Leggi meno